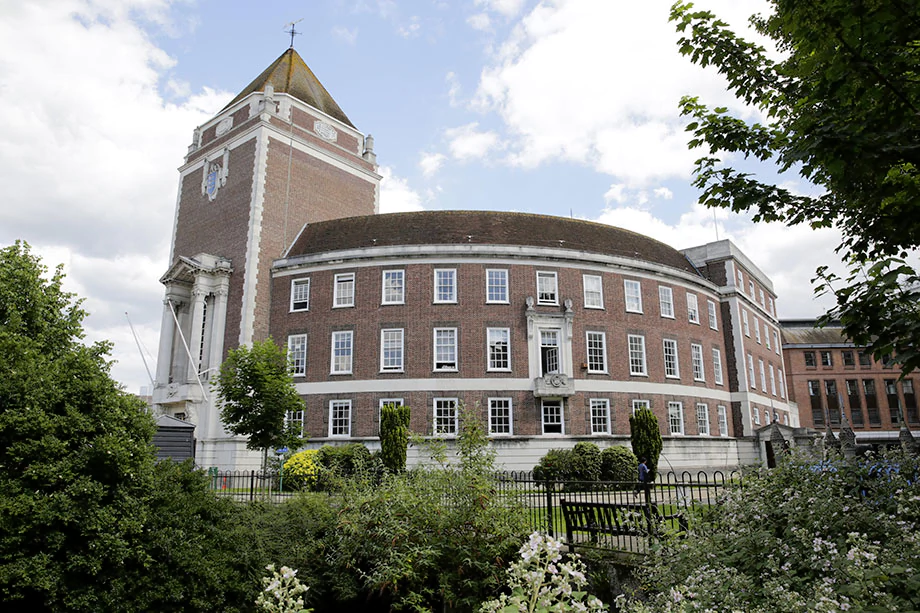 Located in the heart of the borough at Guildhall, Kingston History Centre is where you can access our unique historical resources which tell over 800 years of history through books, maps, photographs, newspapers and archival collections.
We can help you find out more about your family, or the places you live, work and relax. Discover what has made the Royal Borough of Kingston upon Thames became the place you know so well today.
Who do you think you are?
Uncover your family history in the borough through street directories and census returns, or use Ancestry online for free and search their worldwide database with the help of our staff and volunteers.
Who lived in your home?
Learn about when your home was built and who used to live there using maps, electoral rolls and trade directories. Try and find an old photo of your street in our vast photographic collections, or discover out what the land used to be, or if the road was named after something special.
What does this place mean to us?
Research the history of your school, park or workplace, or your favourite local pub, group, team or society. We have a wide variety of collections which include the Surrey Comet newspaper archive (1854-present), a local history library, official borough minutes, photographic collections and our special deposited archives.
A phenomenal archive, enthusiastically managed and rich in quirky local history
Tim Harrison, The Good Life
View on Google Maps