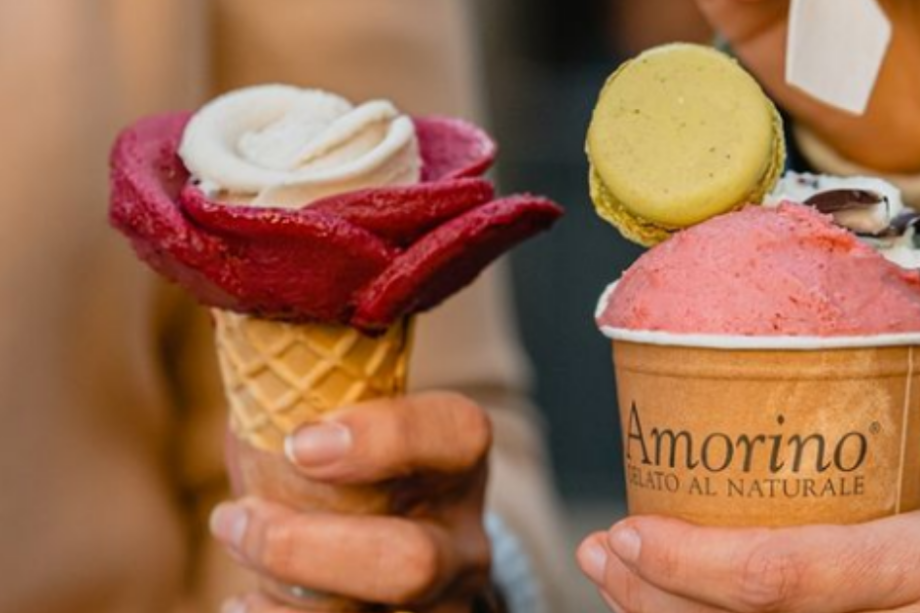 Amorino sells iconic rose-petal Italian gelato, perfect for those hot and sunny days in Kingston upon Thames!
Amorino makes the highest quality gelato with no artificial colours or flavourings. Known for its organically sourced ingredients, developing over 20 different organic flavours including citrus, rum and raisins, pistachio, mango, Amorino's chocolate and many more exciting flavours! 
Satisfy that sweet tooth with creamy and delicious gelato this summer – head over to The Bentall Centre on the ground floor and get yourself a rose-petal gelato! 
View on Google Maps