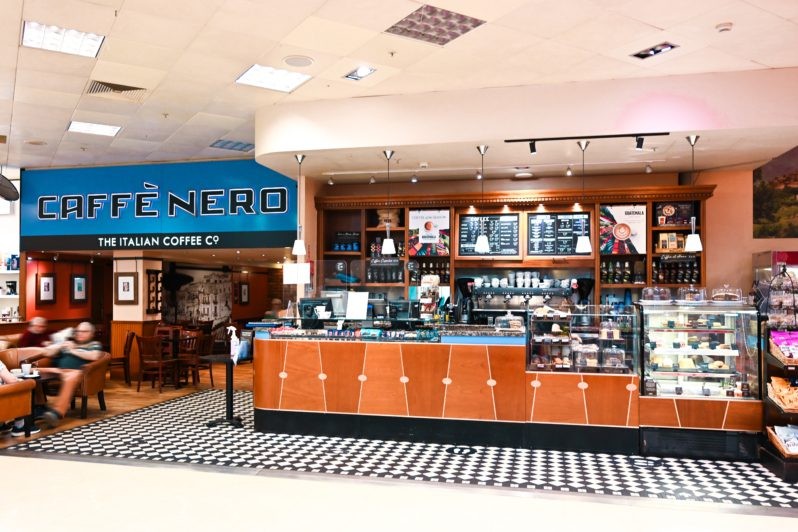 Caffe Nero has over 800 coffee shops across Europe. 
Caffe Nero's coffee is unique in that they have built their own Roastery to create their signature blend of coffee. This Italian-inspired café serves all kinds of coffee and drinks, with Gluten-free, Wheat-free, Dairy-free, Nut-free options available.
Grab your morning coffee here at Caffe Nero on Lower Ground Floor in Bentalls Department Store, Kingston upon Thames.
View on Google Maps