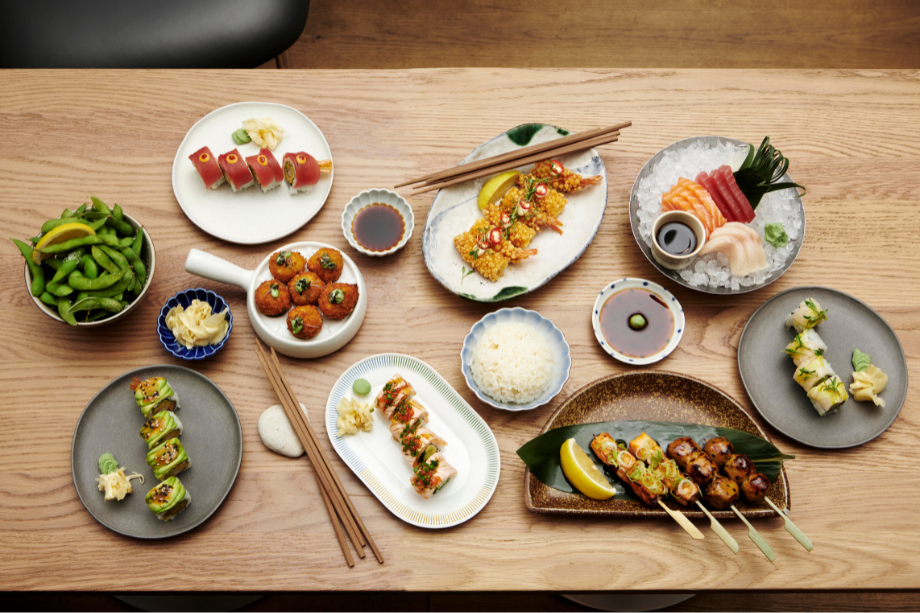 Sticks'n'Sushi are known for mixing things up – and Kingston, with its unique blend of old-world charm and urban sophistication, feels like the perfect location for their largest Sticks'n'Sushi restaurant to date.
Steeped in history and academia with a modern edge – Kingston has something for everyone. A lively cultural scene with theatres, galleries, restaurants, and bars.
High-end shopping options for serious retail therapy, as well as a buzzing medieval market. Stunning riverside walks leading to Hampton Court Palace and open green spaces for anyone looking for an urban escape.
Once you've soaked up all that Kingston has to offer, Sticks'n'Sushi is here to satisfy your culinary cravings. You'll find them in the historic pedestrianised area of the Bentall Centre, on the corner of Wood Street and Clarence Street.
Their beautiful new space on the ground floor of the Bentall Centre can accommodate more than 200 guests across two light and airy floors of interior-design excellence. There's also an outdoor terrace and a private dining area, which we've naturally sectioned off from the main restaurant to provide a more intimate setting for your gatherings and celebrations.
If you'd like to book a table, check out their website here.