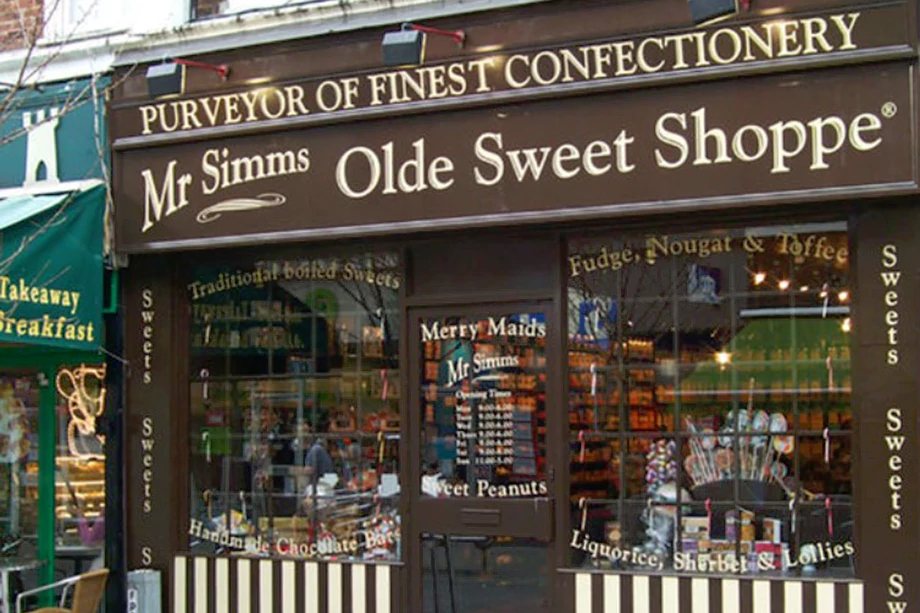 Mr. Simms Olde Sweet Shoppe has a delicious and delectable collection of traditional and contemporary sweets and candy including all your favorites.
The shop has well-known sweets such as Cherry Lips, Coldsfoot Rock, Uncle Joe's Mintballs, Cough Sweets and Pear Drops or Specialist Liquorice, a huge range of Sugar-Free Sweets, and Chocolate, Shocking Mega Sours and a fantastic range of Pick and Mix.
They also stock exclusive Mr. Simms Handmade Chocolate Collection – a great collection of unusual chocolate bars that offer something a little bit different from the usual high-street offerings. They make great gifts for that person who has everything, you can guarantee they've never had a chocolate tickle before!
Visit the shop on Castle Street, Kingston.
View on Google Maps