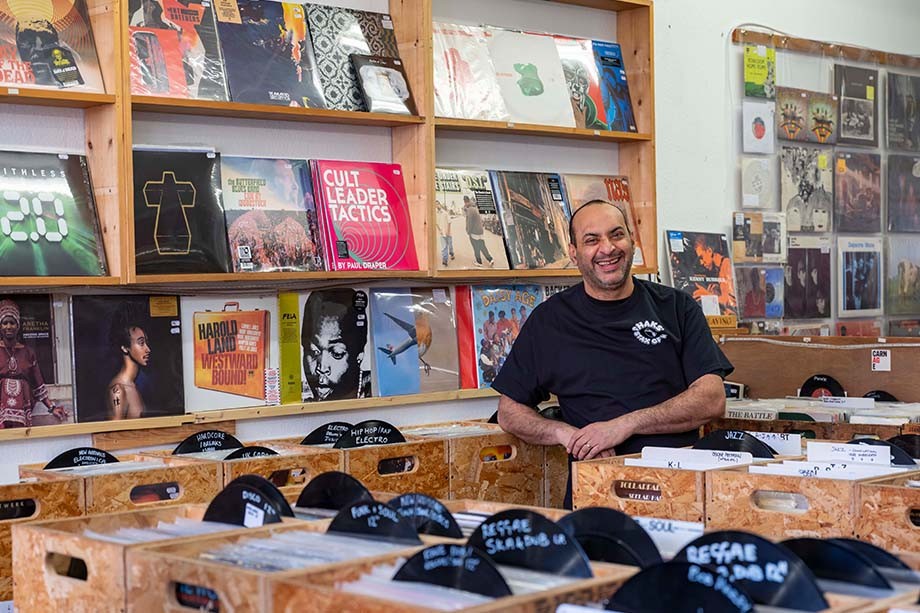 Shaks' Stax of Wax is a small independent used record store, based in Kingston upon Thames.
Shaks' Stax of Wax commenced trading in October 2018 and took over the retail premises of Collectors Record Centre, which had been trading since 1991. There is somewhere in the region of 40,000 7″ singles & L.P's currently for sale in-store, with more titles added daily. Prices start from 1 GBP, to hundreds for rarities, so there's something to cater for everyone's budget.
How Stock Is Sourced, Graded & Priced?
The stock available comes from collections throughout the U.K and covers all genres, in all types of condition. Prices are dependent on current market rates and are priced competitively. Titles and pressings are cross referenced using a combination of Retail Price, Record Collector Guide 2020 and 'sold' online prices such as EBay.co.uk, Popsike.com & Discogs.com.
The shop is the main destination for second hand records in the area and is a crate digging heaven. We welcome and value every one, music holds no boundaries. Music does not care who you are, what you do, or where you're from. All it requires as is an open mind.
View on Google Maps