Chinese Brush Painting Workshop: Narcissus by Belinda Cheung
Ancient Market House
2 Nov, 2023
5:30pm - 7:30pm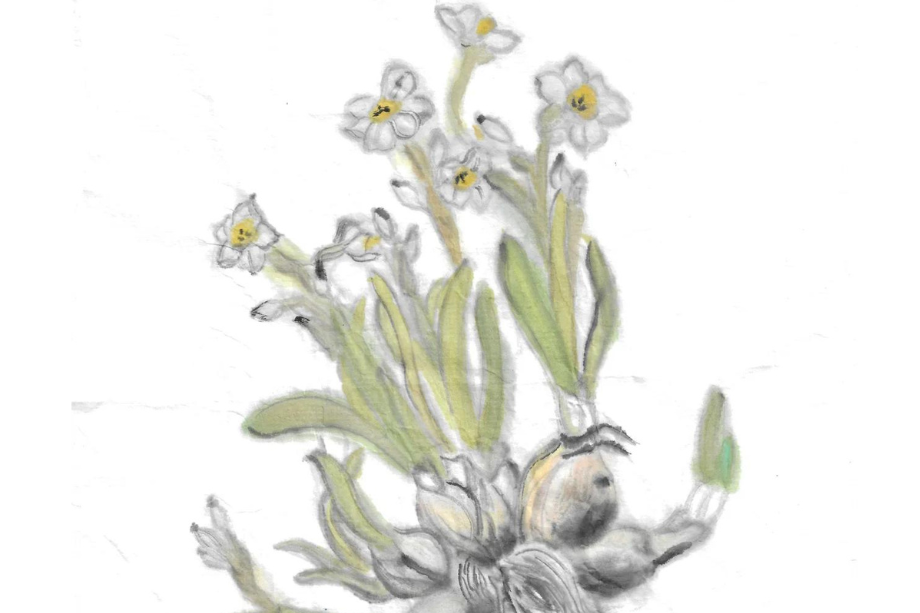 The Narcissus is known in Chinese culture as the "water goddess (Shuixian)". In late winter, we celebrate the Spring Festival, a time for us to prepare feasts and decorate their houses with flowers to welcome our beloved friends and family. The Narcissus has always been one of our favourites for this special occasion.
Through the course of 2 hours, you'll learn the basics of Chinese brush painting techniques (Chinese brushes with black ink and watercolour on traditional rice paper) and paint this beautiful traditional flower. Learners will also explore composition, perspective, colours and different experimental effects.
Book your tickets here!