Islamic Geometry Workshops
CASS Art
22 Jan, 2023 - 17 Dec, 2023
11:00am - 2:00pm, from Jan - Dec 2023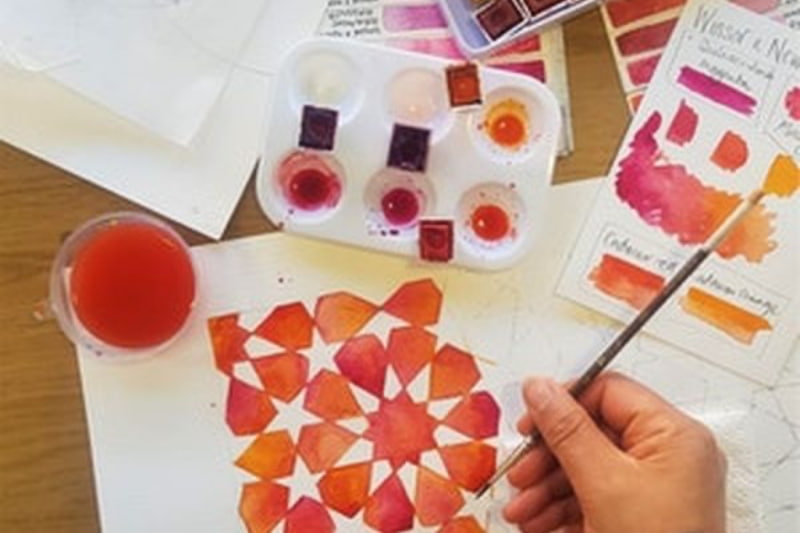 In these 3-hour Sunday workshops Samira will guide you through the process of drawing layers of lines and circles step by step using a compass and straight edge to create a complex underlying grid from which a beautiful pattern will emerge.
Each month participants journey back in time to a different part of the Islamic Lands to gain greater insight in a particular era, location or family of patterns.
This workshop is hosted by Samira Mian, artist and educator with a passion for geometry & art, breathing new life in to medieval Islamic Geometric Patterns using ancient tools in the 21st Century.
Dates and Times:
22 January 2023
19 February 2023
19 March 2023
14 May 2023
18 June 2023
23 July 2023
20 August 2023
17 September 2023
22 October 2023
19 November 2023
17 December 2023
Age: 14+
Price: £25 or book four Sunday places for £88 (£22 each)