The Rose introduces Shooting Hedda Gabler
The Rose Theatre
29 Sep, 2023 - 31 Oct, 2023
7:30pm - 9:30pm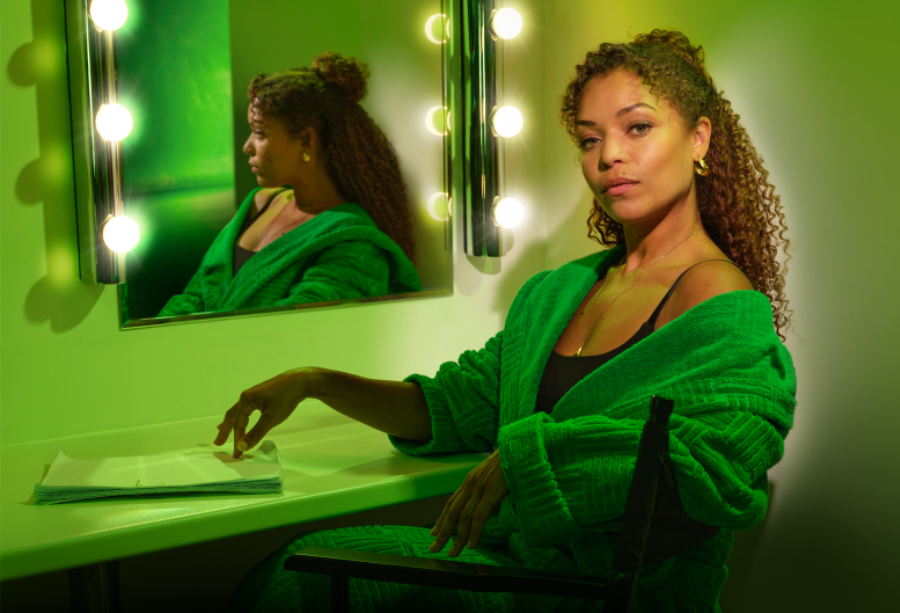 When offered the lead part in a Norwegian film adaptation of Hedda Gabler, an American actress seizes the opportunity to escape Hollywood – and gain some artistic credibility. She's running away from her past as a child star, from her present as a tabloid punchline, and from an unfortunate collision between a self-driving Tesla and a member of the paparazzi.
What awaits her in Norway is a film set where reality and fiction are blurred by Henrik, the brilliant and demanding director. With every moment being filmed and with the arrival of one of her real-life exes, she becomes unmoored and paranoid. As the atmosphere on set becomes increasingly claustrophobic, Henrik becomes fixated on how to end the movie with a bang.
Antonia Thomas (Misfits, The Good Doctor, Lovesick) leads the company as Hedda. Antonia is joined by a wealth of incredible talent including: Christian Rubeck (Succession) as Henrik, Avi Nash (The Walking Dead, Silo) as Ejlert, Anna Andresen (Emilia) as Berta, Matilda Bailes (Persuasion) as Thea, and Joshua James (Cyrano) as Jørgen.
Shooting Hedda Gabler is a radical and affectionate adaptation of Henrik Ibsen's Hedda Gabler, written by Nina Segal and directed by Jeff James (Persuasion), about doing whatever it takes to get the shot. For tickets and more info on the below competition, check the Rose Theatre website.
WIN A WEEKEND IN OSLO!
The Rose have partnered with Visit Norway to offer you the chance to enter an incredible competition.
Win a two-night break for two people to Norway's stunning capital Oslo. Beautifully located between the Oslo fjord and the surrounding city woods, Oslo has gone through an amazing transformation over the past years. Take a stroll along the water's edge to take in the city's stunning architecture and for a taste of Norwegian culture, visit the city's brand-new Munch museum. Go skiing in the winter and hiking in the summer and enjoy fresh, local food and drink at one of the city's many cafes and restaurants all year round. Each season has something different to offer and Oslo has something for everyone! For more information, visit the Rose Theatre's website.