TAKE PICTURES IN THE ANCIENT MARKET PLACE
One of Kingston's most iconic locations, there'd be no better place to complement your graduation gown than under the beautiful Golden Queen. Stop by the historic Ancient Market Place to get your grad pics, and maybe even get a cheeky bite to eat at one of the food stalls to calm your nerves before the ceremony…
The Market House in the centre of the Market Place is also home to the Makers' Market, where local businesses from around Kingston can sell their arts and crafts. Many sellers often hail from Kingston University working closely with Not My Beautiful House, so go and say hi to your classmates!
Possibly the most popular area in Kingston, you'll be sure to get pictures with colourful and vibrant backdrops that will accurately represent your time in Kingston!
HAVE A CELEBRATORY DRINK ON THE ROOFTOP BAR
Curzon's rooftop bar is one of Kingston's newest offerings, and delivers beautiful views across Kingston in a relaxed atmosphere, which makes it the perfect place to pop into after your graduation ceremony! Enjoy panoramic views of Kingston town centre, stretching all the way to Bushy Park and into the surrounding Surrey Hills.
Celebrate with friends and family looking over the town you call home during your university experience, point out the best spots filled with memories, and indulge in a glass of bubbly (or two!).
TREAT YOURSELF TO A LUXURY DINING EXPERIENCE
Kingston has a wide variety of international cuisines, from Nepalese to New Orleans. The after-graduation meal is an important part of your graduation day, so choose wisely! Luckily we have an array of top-notch restaurants dotted around town to aid your decision.
Feeling summery? Dine al fresco on the Riverside; restaurants and pubs line the banks of the river, offering outdoor seating and delicious dishes. Enjoy burgers and cocktails at Hache Brasserie, or take in your surroundings at The Bishop pub. If you're not feeling the river breeze, then there's still multiple restaurants on High Street, or towards the Ancient Market Place. Still stuck on where to go? Check out our Insider Guide of global cuisine in Kingston.
GO BOATING ALONG THE RIVER THAMES
Want a private tour of the river? Look no further. Kingston has a couple of options for meandering down the Thames – either take part in a fun, self-driving boating experience with GoBoat, or put your feet up and relax while sipping drinks with Turks' Launches.
There are three piers along the river where you can hop on Turks' boats. Float along the Thames taking in the views of cultural and architectural landmarks, feel the breeze in your hair on the outside decks, or take advantage of the bar on board – it's up to you!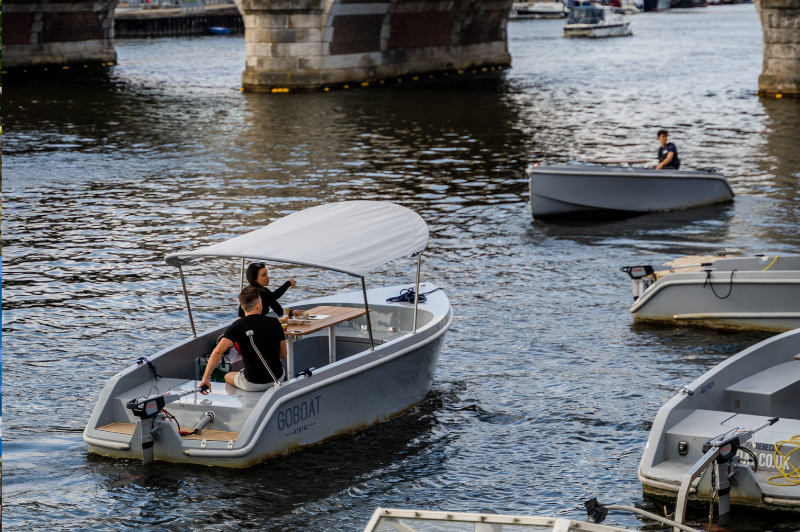 TAKE A WANDER
If being on land is more your thing, you can still enjoy the sights of the water by taking a walk alongside the river. The long stretch of river by Kingston's town centre is populated with bars, pubs, and restaurants ready and waiting for you to stop by on your way. Walk over to Canbury Gardens and relax on the grass, grab a coffee from the cafe for a pick me up, or watch the world go by. Each direction takes you to beautiful and vibrant areas, so why not take your family and friends on a stroll and show them what Kingston has to offer?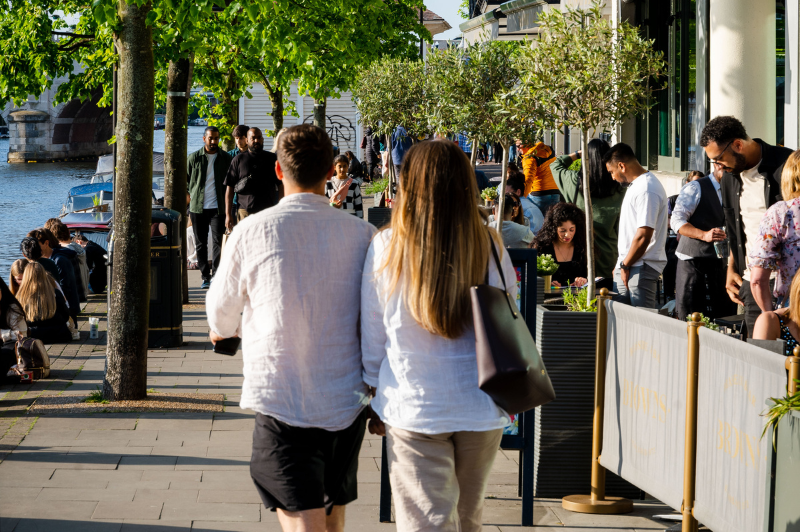 ENJOY A PICNIC IN THE PARK
If you want to take a moment away from the hustle and bustle of the town centre, you can find a quieter spot in one of the green spaces surrounding Kingston.
Canbury Gardens is a short walk away from the town centre, and boasts breathtaking views of the Thames. With pubs and cafes nearby, you can spend a relaxing afternoon with your pals along the banks of the river.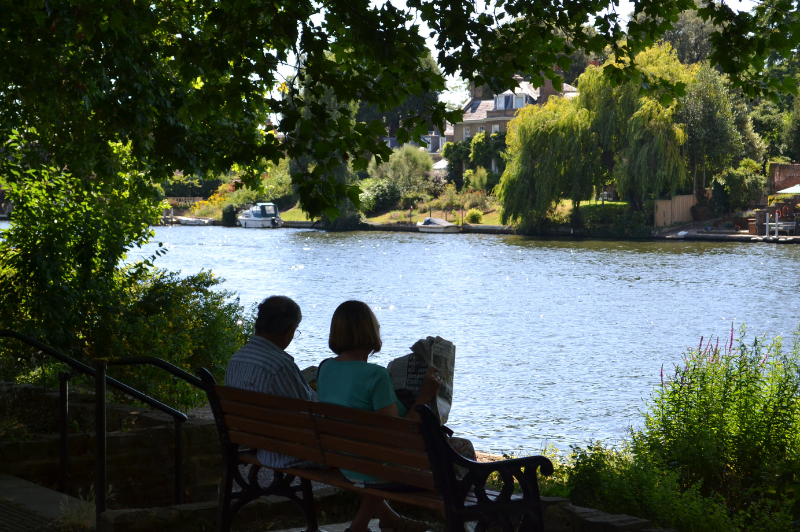 GET THE PERFECT GRADUATION GIFT
After spending years putting in the hard work to get your degree, you deserve a little gift to top it all off.
Kingston is the destination for all your retail needs – if you're looking for big-name brands, wander down Clarence Street for a range of high street favourites, or pay a visit to shopping centres Bentall's and John Lewis for every item you could possibly need. If brands aren't your bag, there's also a wealth of local boutiques in the independent hub of Old London Road. Try out the Antiques shop for items you've never seen before, or stop into Mr Mullan's General Store for your next self-care haul.
Whether you're looking for extravagant luxuries or memorable knick-knacks, you can find it exploring in Kingston town centre.
SHARE KINGSTON'S RICH HISTORY WITH YOUR FRIENDS & FAMILY
It's well-documented that Kingston is a place of historical value – from the Ancient Market Place to the Coronation Stone, each corner you turn holds heaps of heritage. Hop on a tour with local historians who can tell you obscure and quirky details about Kingston's past, or simply meander around the town taking in the historical architecture.
Even if you don't have a degree in history, you can impress your pals by letting them know that Kingston was once a coronation site for as many as seven Saxon kings, or take them to one of London's oldest bridges, Clattern Bridge.
Want to know more about Kingston's history? You can read our abridged version here.