A brand new rooftop bar is now open in Kingston upon Thames
Curzon Cinema's new rooftop bar opens in Kingston upon Thames, offering stunning views and curated drinks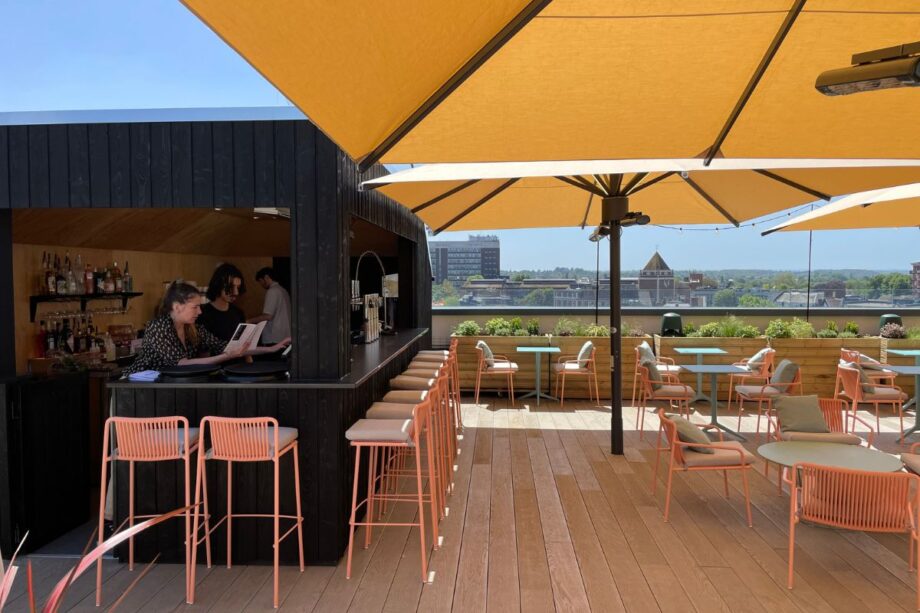 Kingston upon Thames welcomed an exciting new addition to its bustling entertainment scene last week with the grand opening of a rooftop bar at the renowned Curzon Cinema, situated in the top floor of the Bentall Centre.
Visitors can now enjoy the ultimate cinematic experience, before heading upstairs to the rooftop bar which offers a range of exquisite cocktails, fine wines, and craft beers with breathtaking views of Kingston and the Ancient Market Place.
Whether one is seeking an indulgent lunch or a place to unwind after a long day, this newly opened establishment promises an unforgettable experience for all who step foot into its stylish and inviting space.
Find the Rooftop on the 4th floor, inside Curzon.