Christmas is a time for family, friends, and, of course, fabulous food. If you're spending the holiday season in Kingston upon Thames, you're in for a treat. The town is home to a variety of restaurants, each offering its own unique take on festive food. In this Insider Guide, we'll take a closer look at the Christmas menus of some of Kingston's popular eateries, ensuring you have a memorable and mouth watering holiday season.
Decorated with lots of twinkly fairy lights & adorned with garlands of pine, get ready to be whisked away to a winter wonderland as Megan's bring you the Mediterranean magic this Christmas. Book a table in their restaurant, hire out an area, or even the entire restaurant if you would prefer a private dining experience. If you're celebrating with friends, family or even hosting the office party this Christmas, Megan's promise to bring a whole lot of festive cheer with their impressive party boards, raised above the table (available for groups of 8 or more)…
Las Iguanas is known for its Latin American cuisine and vibrant atmosphere. Their Christmas menu features Latin-inspired dishes with a festive twist. Enjoy turkey enchiladas for a Latin take on Christmas dinner, available from the 20th November to the 7th January!
Cote Brasserie offers a taste of France for the holidays. Their Christmas menu features French classics like parsnip soup, Turkey Paupiette and a sumptuous spiced creme brulee. The menu is available from the 23rd November up until Christmas Eve.
If you're a fan of sushi, Sticks'n'Sushi offers a fusion of Japanese and Scandinavian flavors. Their Christmas menu includes beautifully presented sushi platters, miso-marinated Brussels sprouts, and 'Chicks'n'Blankets' for a fun twist on the festive favourite. You can book your Christmas meal at Sticks'n'Sushi from the 27th November to Christmas eve.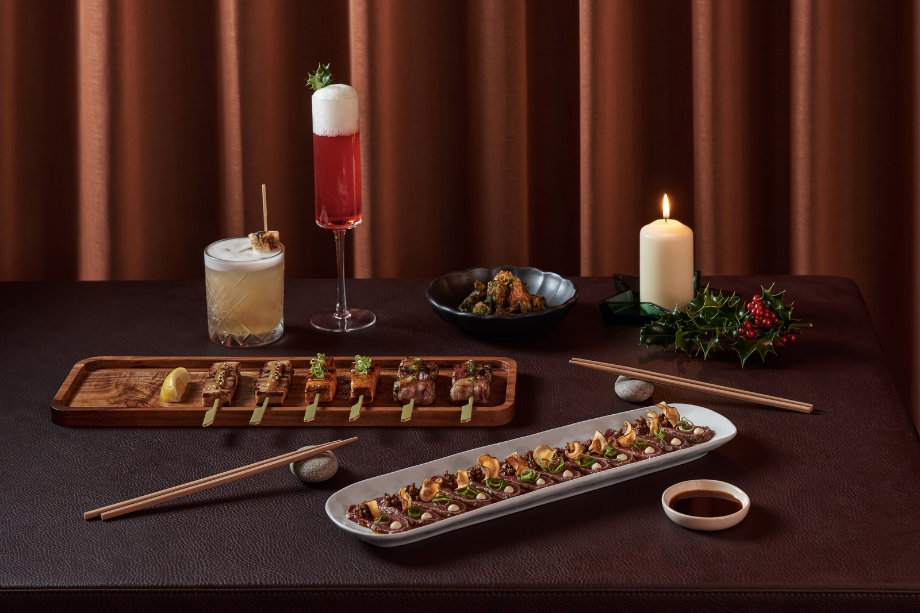 For a unique Christmas experience, head to Comptoir Libanais. Their Lebanese-inspired Christmas menu includes dishes like festive Shish Taouk, pan-roasted sea bass, and a variety of mezze. Finish off your meal with a Lebanese-inspired dessert like their winter spiced date pudding to add a Middle Eastern touch to your celebrations–available from the 14th November to Christmas Eve.
Bill's offers a diverse menu that's perfect for the holiday season. Their Christmas menu features both traditional and alternative options, including a pancetta-wrapped turkey and a plant-based wellington, all served with seasonal accompaniments. Book between the 15th to the 30th November to ensure a free glass of Prosecco!
Pizza Express is a family favourite, and their festive menu doesn't disappoint. Alongside their signature pizzas, you can indulge in seasonal dishes like their famous Dough Balls in Blankets, and a Snowball Dough Ball Christmas tree. The menu is available from the 21st November.
Italian cuisine lovers will find plenty to enjoy at Zizzi. Their Christmas menu includes hearty options like pork belly dishes, as well as festive pizzas and a variety of pasta options. Don't forget to end your meal with one of their delicious desserts, including a dark chocolate Christmas Snowball – available from the 7th November to 2nd January!
Brown's offers a sophisticated and stylish Christmas dining experience throughout December. Their festive menu includes options like hand-carved turkey, maple and cinnamon-glazed pork belly, and a delectable root vegetable Wellington, all complemented by a wide range of cocktails and wine selections.
The Bishop's Christmas menu is a delightful blend of British and European flavours. From succulent roast meats to a delectable Christmas pudding, you'll find something to satisfy every craving on their festive menu. Enjoy your Christmas meal with a delightful view of Kingston's riverside!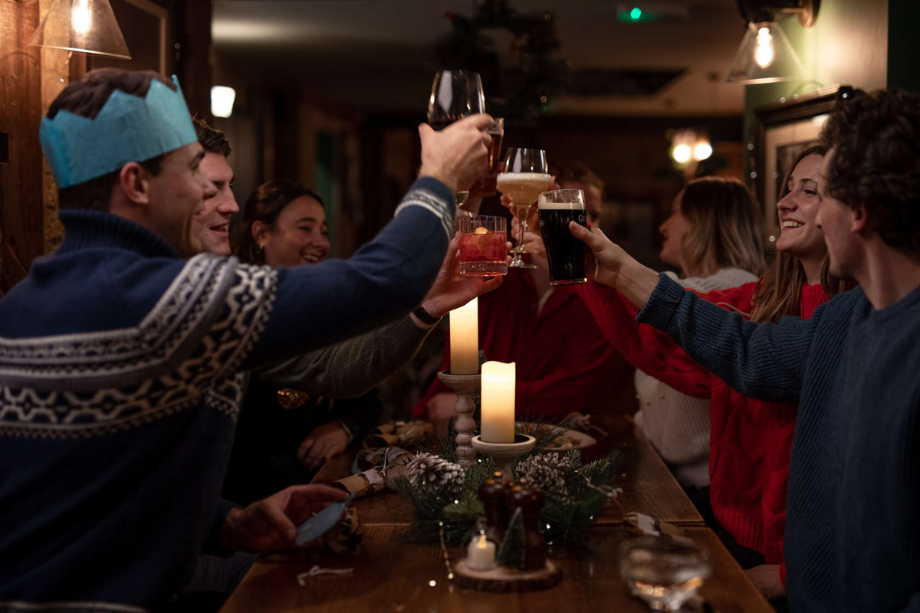 The Franco Manca Christmas menu is returning this year with some exciting new additions – try out some classic festive flavours like their three cheese fonduta starter or a smoked salmon pizza! There's something for all tastes at Franco Manca this Christmas, with their festive menu available from the 14th November until Christmas Eve.
Enjoy your Christmas meal with a Thai twist this year at Giggling Squid! From the 27th November to the 31st December, you can indulge in festive food with a zing such as Crispy Christmas Quacker, Cosy Christmas Chestnut Red Curry, and a Deep Winter Chocolate Tart.
Wildwood is a cosy restaurant that offers a wide range of dishes. Their Christmas set menu is available all throughout November and showcases hearty classics like roast turkey with all the trimmings, plus if you book in December you'll be offered a free glass of Prosecco.
This Christmas, Kingston upon Thames offers a wide array of dining options to suit every palate and preference. Whether you're in the mood for traditional turkey and all the trimmings or a more exotic holiday feast, you'll find it in Kingston's diverse scene. Make your reservations early to ensure you don't miss out on the Christmas cheer and festive food these restaurants have to offer. From Latin American flair to traditional British fare and everything in between, Kingston's dining establishments are ready to make your Christmas celebrations memorable and delicious.