As parents, you have the wonderful opportunity to make this special time of year enjoyable for your little ones.
From shopping for school supplies to planning weekend adventures, and even carving out some adult time, here's our bumper Insider Guide to embracing the back-to-school season in Kingston upon Thames.
SCHOOL SUPPLIES
Getting ready for school means stocking up on essential supplies to kick off the academic year with style. Kingston upon Thames boasts several options for finding everything you need, from notebooks to backpacks: Sometimes it can be a mad rush to stock up on stationery, but never fear; we've built a checklist to make sure you know exactly where to go for your school supplies.
Uniform & Shoes
Next: Located in the Market Place, clothing shop Next has an extensive back-to-school collection that promises comfort and style for your kids.
John Lewis: One of two department stores in Kingston, located on Wood Street, John Lewis has a large School Uniform shop with everything you need for the first day back. They're also offering a fun competition in exchange for getting your school shoes fitted – find out more here!
Clarks: Clarks, on Clarence Street, are a staple of back to school shopping, and have a wide selection of school shoes that will be sure to impress.
Bentall's: Bentall's work collaboratively with twelve local schools for branded school uniforms, with options for standard shirts, skirts and trousers too, to ensure you're getting the best. The School Zone is on the third floor of the Bentall Centre, Wood Street. It's also a retail hub with numerous shops, Bentalls is a great destination for all school-related essentials. From stationary stores to clothing outlets, you'll find everything to make a fresh start.
Schuh: To keep up with today's trends, check out Schuh on Clarence Street for branded school shoes, like Doc Martens, Nike, and Kickers.
Sports Kit
Sports Direct: Catering for all the family, Sports Direct on Fife Road has an enormous range of stock from leading brands such as Nike, Adidas, Lonsdale, Puma and Dunlop.
JD Sports: If you're looking for some street style, check out JD Sports on Church Street for the brands of the moment.
Stationery
WHSmith: One of the biggest stationery retailers in the UK, WHSmith (located on the ground floor of the Bentall Centre) has a wide range of books, notepads, pens, pencil cases and more.
Typo: Bursting with personality and a touch of quirkiness, Typo is the place to find unique stationery items that let you express your individuality. From trendy notebooks and novelty pens to funky desk organisers, Typo adds a dash of fun to your everyday school supplies. You can find them on the ground floor of the Bentall's Centre.
Waterstones: For book lovers and students seeking academic resources, Waterstones is a treasure trove. Alongside a vast collection of books, you'll discover a curated selection of journals, notebooks, and writing tools that can make your studies even more enjoyable – so check them out in the Bentall's Centre!
Pullingers: As an art supply haven, Pullingers caters to the needs of aspiring and professional artists alike. From high-quality paints and brushes to sketchbooks and canvas, this shop, located on Fife Road, is a paradise for those who want to explore their artistic side.
Cass Art: If you're an art enthusiast, Cass Art on Clarence Street is your haven for top-notch art supplies. From paints and pastels to easels and portfolios, Cass Art's expansive range will equip you to create masterpieces both in and out of the classroom.
Flying Tiger: Offering a delightful blend of stationery, gadgets, and home decor, Flying Tiger on Clarence Street is the perfect spot for affordable yet stylish school supplies. Discover playful designs, creative tools, and practical items that will add a dash of colour to your learning experience.
The Works: This goldmine of arts, crafts, and stationery offers a wide range of affordable school supplies. Located conveniently in the town centre on Eden Street, The Works is perfect for those looking to mix practicality with creativity.
Ryman: With its central location on Eden Street and large selection of stationery, Ryman is a go-to store for students.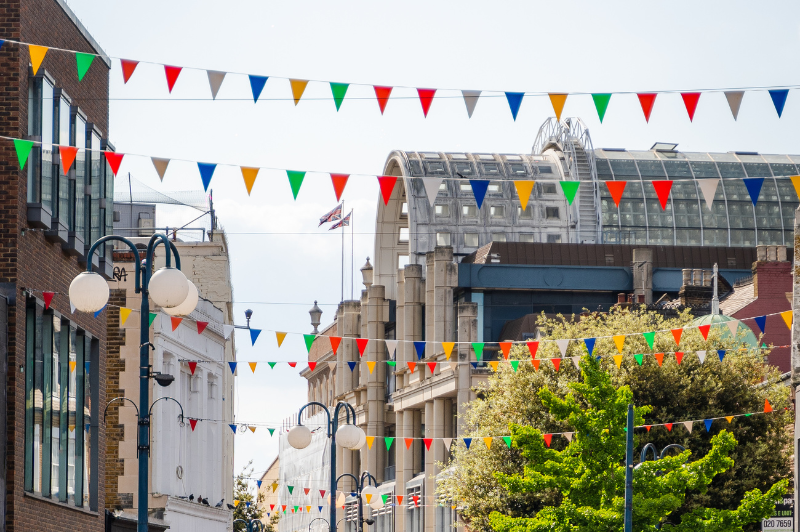 WHAT TO DO ON THE WEEKENDS
Weekends are the perfect opportunity to unwind and have fun after a week of hard work. Kingston upon Thames has an array of activities that cater to a wide range of interests, and will be fun for all ages!
Wacky Kingdom: A haven for kids, Wacky Kingdom in the Bentall's Centre offers indoor play areas, slides, and ball pits to keep the little ones entertained for hours.
Escape Rooms: Test your problem-solving skills and teamwork with friends by diving into the captivating world of escape rooms – you can choose between Escape Hunt in Eden Walk or Kingston Escape Rooms in the Rotunda. Decode clues, solve puzzles, and race against the clock to escape.
Cinema: Catch the latest blockbusters at the Odeon in the Rotunda or the Curzon in the Bentall's Centre. Whether you're a family or a group of friends, or taking an hour to relax by yourself, a movie night is always a good idea.
Visit the Park: Take advantage of Kingston's lush green spaces. Head to Fairfield Park or Canbury Gardens for a leisurely stroll, a picnic, or simply to relax by the riverside. If you're looking for a rest point during a shopping spree, take a seat on a picnic bench in Memorial Gardens.
Arcade in Rotunda: Embrace your inner child at the arcade in the Rotunda. With a mix of classic and modern games, it's a fantastic place to challenge your friends to a gaming showdown.
Bowling: Have a striking good time at the Rotunda's bowling alley, Tenpin. Whether you're a bowling pro or a newbie, it's a fantastic way to spend a weekend afternoon.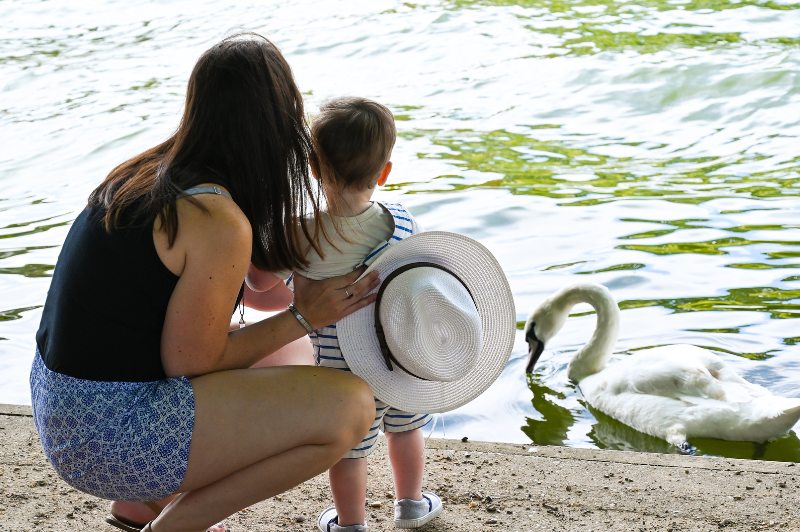 ACTIVITIES FOR GROWN-UPS
While the kids are at school, parents and adults can explore a range of activities to fill their days.
Coffee after School Drop-Off: After a busy morning, treat yourself to a relaxing coffee at one of Kingston's charming cafes, which you can find in our coffee shops of Kingston Insider Guide here. Enjoy a moment of tranquillity before a busy day.
Lunch with Friends: Reconnect with friends over lunch at one of Kingston's many restaurants. From cosy cafes to fancy restaurants, there's something for every palate – if you're not sure where to go, take a peek at our Insider Guide on Kingston's diverse range of places to eat!
Shopping: Take advantage of the weekday shopping hours and explore Kingston's boutiques and department stores at your own pace – take a look at our Shops page for some inspiration.
Theatre: Immerse yourself in the arts by catching a play or performance at the Rose Theatre. It's a fantastic way to enjoy some culture during your free time, without straying too far from home! Take a look at what's on here.
Walking Tour of Historical Kingston: Go on a journey through time by taking a walking tour of Kingston's historical sites. Learn about the town's rich past and vibrant present so you can impress your pals with some facts.
Stanley Picker Gallery: Delve into the local art scene by visiting the Stanley Picker Gallery, opening up again in the autumn months. It features contemporary exhibitions that are sure to inspire and captivate, mostly created by local art students.